slider
You Deserve The Very Best
* Exceptional * Hands-On * Integrated Healing.
HAYES PHYSICAL Therapy SUCCESS STORIES
After coming to a knee pain workshop at Hayes Physical Therapy I decided to try their class IV laser treatment. I had been living with chronic knee pain for several years. I had one total knee replacement in 2011, Initially successful until bone spurs grew in that knee and I was back dealing with pain again. Because of this, I decided not to have my other knee replaced which was painful as well.
I saw online that I could try laser and therapy for a potential pain-free life. I doubted that would work however I was wrong.
Klida Shank with Chris Hayes
Read more...
Before having laser therapy my pain levels were 10 out of 10 on both knees bringing me to tears and requiring me to use my walker 3-4 times a week.
After my first session of laser on both knees, I walked out without pain for 4 days, 0 out of 10 pain! Over the course of 10 laser treatments, I have become pain-free and do not need the use of my walker. I am so grateful for Hayes Physical Therapist care, knowledge, treatment, and laser therapy. I am a totally happy client. I have told many people I know about my success in dealing with my painful knees.
When I came in the first time, I was in constant pain on my left shoulder and elbow from a fall I had taken. I could not sleep. I was miserable. With the efforts of Ryan and Rebecca, I have made a dramatic improvement. I'm leaving with very little pain, better posture, better habits and new hope regarding aging. My range of motion and strength have improved and should continue with the program they've given me to do on my own. Thank you, Hayes Physical Therapy, Ryan, Rebecca, and the office staff! I am truly indebted to all of you!
Patty Rogers with Ryan Strain
Read more...
Patty Rogers 
My left shoulder pain was continuing to increase over the past several months, reducing mobility and function, throbbing at night, etc. So happy to learn of the shoulder course where it was recommended that I be evaluated and began therapy. Great progress over the past month to the point where I'm pain free!
Iain has been a wonderful therapist and the entire team was very positive, upbeat, and encouraging. Highly recommend this practice! Thank you!
Mark Stepanik with Iain Carey
WELCOME TO HAYES PHYSICAL THERAPY
Our physical therapy practice and integrated healing center was newly renovated in May 2007 and is structured out of an old stucco home over 100 years of age. We
believe this setting is not only an extremely intimate and
comfortable environment for healing but also supports our dedication to a one-on-one approach to physical therapy.
Our mission is Hope, Healing and a Quick Recovery without Unnecessary Medications, Injections and Surgery.
Our doctors of physical therapy are dedicated to your healing with problem-solving each visit, manual therapy (hands-on) to reset and support the body's innate desire to heal.  Our team will provide targeted corrective exercise to quickly get you back to the things you love!
We have state-of-the-art healing modalities to support and expedite your healing including our Stealth Class IV laser and the Neubie/Neufit Device.
Whether you are an athlete, weekend warrior, high schooler or elderly…
We Got You!
Back Pain & Laser Testimonial
Low Back Pain & Sciatica Testimonial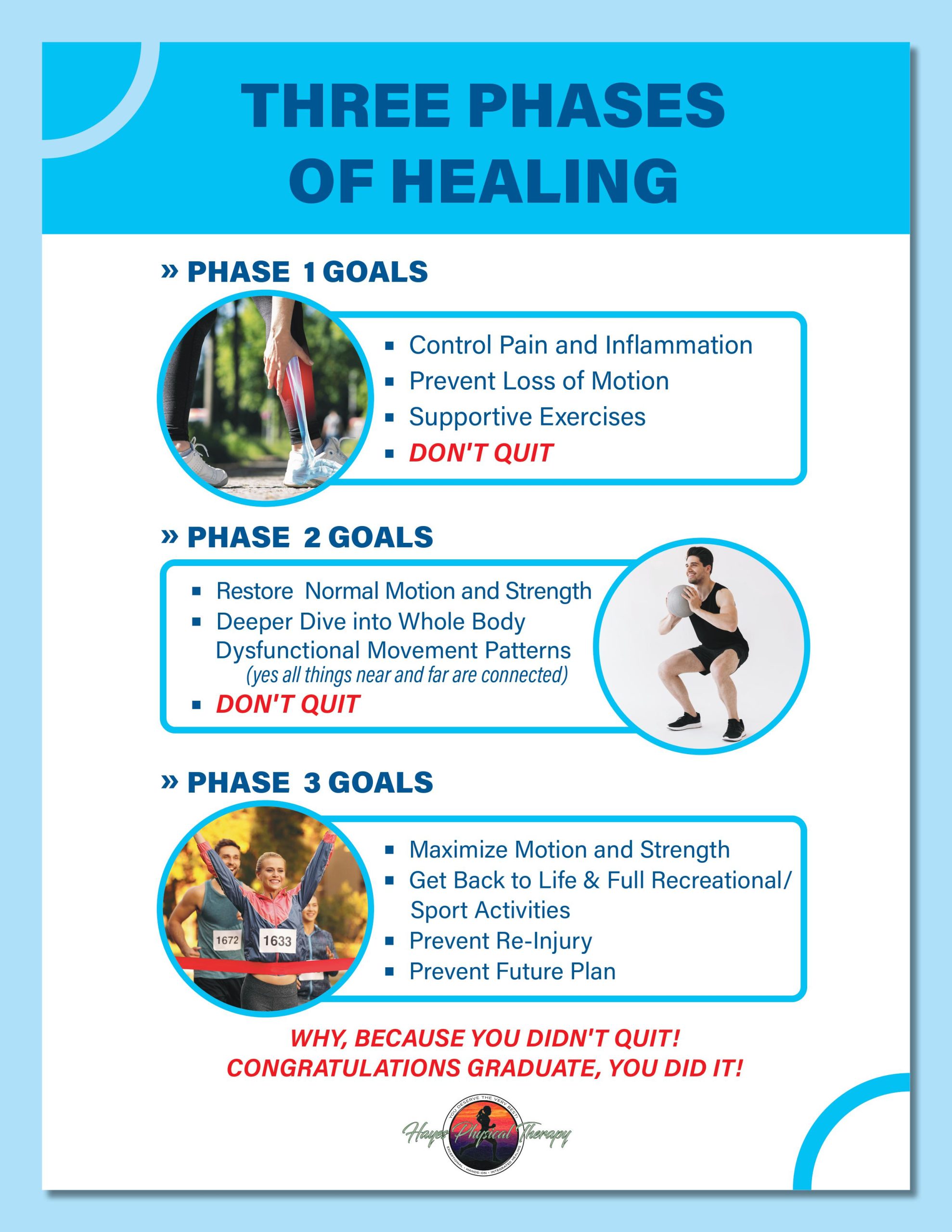 OUR Complimentary Workshops
Lower Back Pain or Sciatica?
Come and Learn:
The Biggest Mistake Low Back Pain Sufferers Make
The Three Most Common Causes For Low Back Pain
Three Strategies to Reduce Back Pain
Do You Have Shoulder Pain?
Come and Learn:
The Single Worst Position to Sleep in for Shoulder Pain
The #1 Biggest Mistake That Can Lead to Shoulder Surgery
The Top 3 Rotator Cuff Exercises
Do You Have Arthritis Pain?
Come and Learn:
The differences and similarities of osteo- and rheumatoid arthritis
Tips for diet, exercise and joint conservation
The benefits of Laser Therapy
Do You Have Knee Pain?
Come and Learn:
The Top 2 Causes of Knee Pain
The #1 Mistake Knee Sufferers Make
Picking the Right Treatment
specialized in areas of orthopedics and oncology